Reading Cafe
Our Reading Cafe opened on Wednesday 24th February for 6 weeks.
Ginette from Family Learning came into school to show some of our families how to develop their love of reading.
Everybody took part in, and created, activities to make reading engaging.
They also ate lots of pizza and buns!!!!!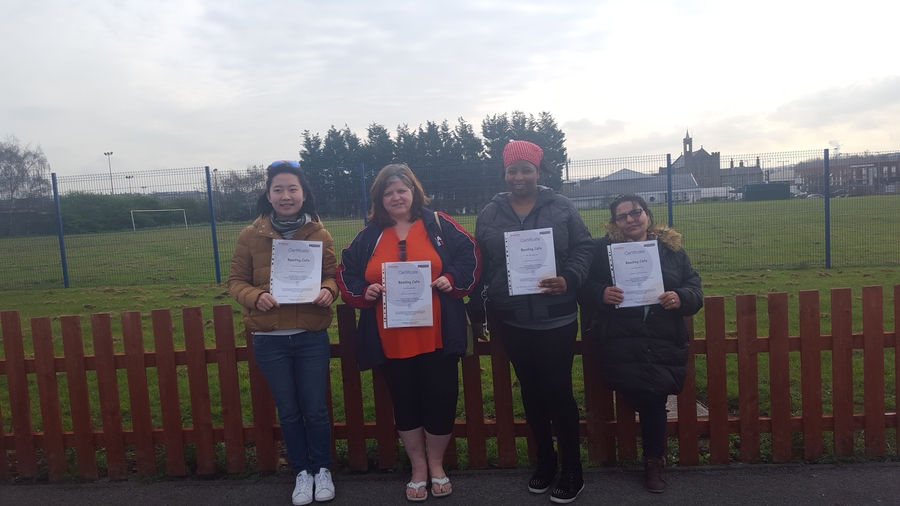 "I have gained skills and knowledge on reading books and I can now help my child and my family to have interest in books and how to make reading fun".
"I have enjoyed the course. I have met new friends and shared ideas. I can now read books with my daughter and enjoy".