Volunteer Reading Scheme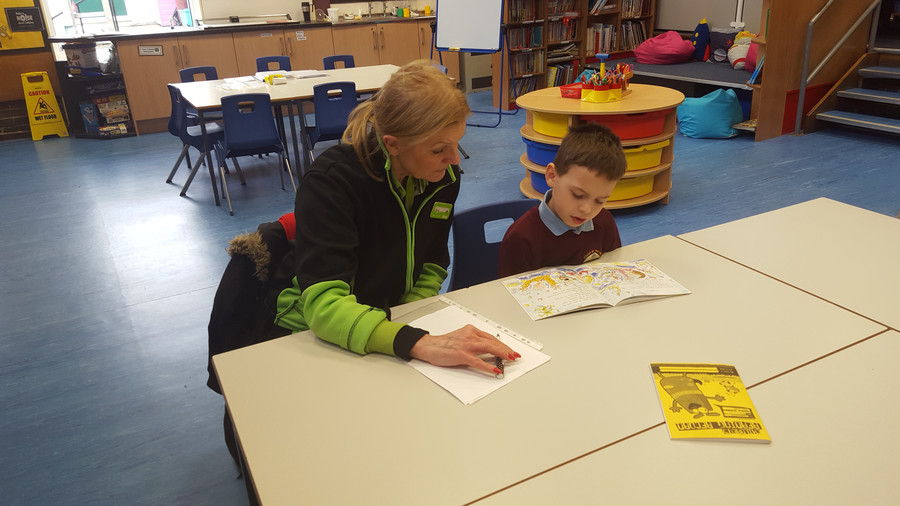 What is a Volunteer Reader?
Volunteer Readers come into school once a week, for an hour or two, to work with children on a one-to-one basis, giving them consistent support to practice reading skills and increase their confidence.
Being unable to read well can have severe consequences on a child's future - causing them to fall behind in their education, suffer from a lack of self-confidence and have limited employment prospects.
If you would like to help children, who otherwise may not get enough regular encouragement and support, this volunteer opportunity could be perfect for you!
If you can spare one or two hours per week and would like to volunteer,
please speak to Mrs. Vento, Mrs. Buttery or the school office.
Comments from existing Parent Volunteer Reader:
"Really enjoying the reading scheme. It is a great chance to meet other children and to listen to them reading. The children are really polite and make you feel very welcome. The teachers are also very welcoming. It's a great opportunity for parents to participate and encourage children to enjoy reading. Well worth doing".