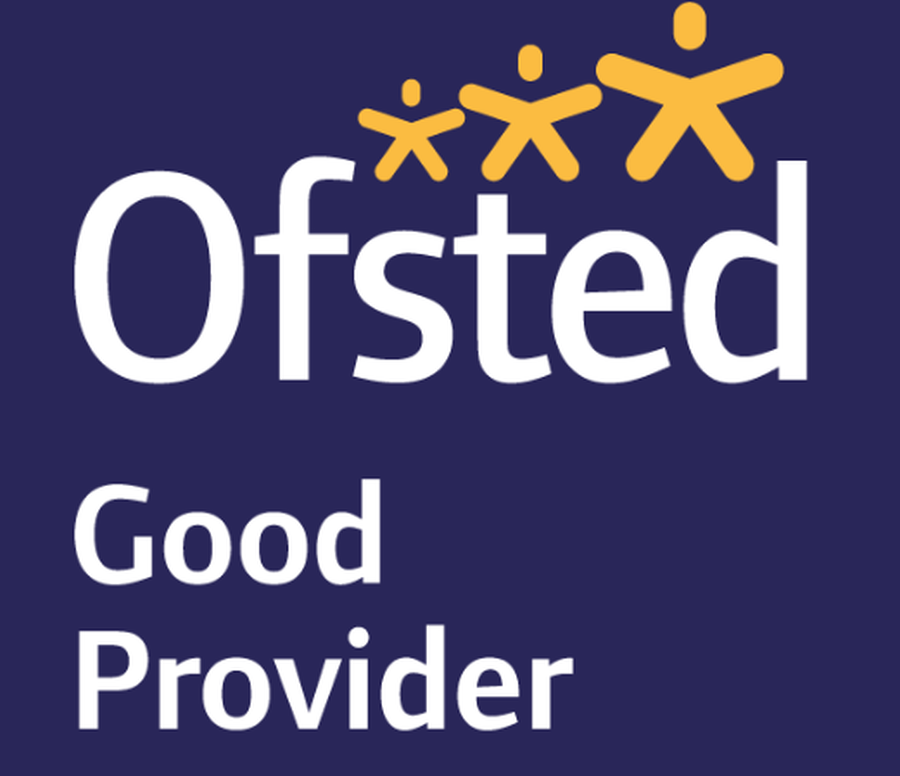 We're Proud to be a Good Catholic school...Click Here to Read Our S48 RE Inspection Report - July 2018.
Click Here to read Our Latest Ofsted Report - November 2019
For regular updates on news and views from St William's, find us on Twitter at @SWCPSBradford
Our virtues - LOVE, RESPECT and KINDNESS.
We all need to be aware of these and model them for our children, helping them to make the right choices as they move around our community.
'Children get off to a flying start in the early years. Staff are ambitious for all children. They believe that all can succeed with the right support.'
- Ofsted Inspection November 2019
'St. William's Catholic Primary School is a good Catholic school, where leaders, governors, staff and pupils work hard to provide and sustain a loving,
caring and safe learning community built on the Gospel values of Jesus Christ.'
Section 48 Inspection Report - June 2018
Welcome to St William's Catholic Primary School
Academy Conversion
It is proposed that St William's Catholic Primary School joins the Blessed Christopher Wharton Catholic Academy Trust. The planned conversion date is the 1 October 2020.
Please see here for the consultation letter sent to parents on 11 June 2020.
The Bishop outlined his vision for the Catholic schools in the Leeds diocese here.
There are some answers to some frequently asked questions here.
To respond to this consultation on whether the school's conversion to academy status should take place, representations can be made in writing to the school – either to Miss Parker or Mrs Stockdale, the Chair of Governors.
You can also email: consultation@stwilliams.bradford.sch.uk
The closing date for representations to be made is 5pm, Friday 17 July 2020.
Here is the power point presentation.
Useful links:
The Blessed Christopher Wharton Catholic Academy Trust website: https://www.christopherwhartonacademytrust.co.uk/
General information about Academies: http://www.education.gov.uk/academies
Serving the parish of Our Lady of Lourdes and St William's - at the heart of the West Bradford.
We are very happy to welcome you to our school website.
Our Mission Statement is reflected in the whole life of our school which is a worshiping community, nurturing the Faith of all those in our care. As a small one-form entry, family school, the spiritual, moral, emotional and social well-being of every child is a priority to us. We value the links between school, home and parish, recognising the shared responsibility we have in the all-round development of all of our children.
Our broad and balanced curriculum is enriched with visitors, visits, events and activities to inspire in each child a joy of learning. We expect all of our children to be honest, respectful and caring to others and to work hard to develop the skills and knowledge that will allow them to achieve success now and in the future. We provide a range of experiences and opportunities to make mistakes in a safe environment, reaffirming that we need to work hard, persevere and never give up in order to succeed. Effort and hard work are celebrated as part of our belief that we are all life-long learners.

Families are provided with regular information about all aspects of school life in our half -termly class curriculum newsletters. We are very proud of all of our children - the progress they make and all that they achieve. We offer many opportunities for discussion about, and celebration of, your child's progress throughout the school year. Working closely together we can ensure that both you and your child have a happy and successful journey through primary school!

We extend a warm invitation to all families to come and see why St. William's Catholic Primary School is such a special place!
Our Mission Statement
The community of St William's Catholic Primary School uses the Gospel values
to provide a loving, caring and safe learning environment.
We celebrate and welcome our rich and diverse community, recognising we are all special in the eyes of God.
Working in partnership with parents and the wider community, we provide effective learning that is positive and challenging.
To arrange a taster morning or visit to our school, or for any other enquiry, please contact the School Business Manager, Irene Fagan via email or telephone.
Thank you to our NHS and Key Workers!
Stamp out bullying!
Bullying is a behaviour that is: repeated, intended to hurt someone either physically or emotionally, often aimed at a certain individual or group because of 'difference' (race, religion, gender or sexual orientation). It takes many forms and can include: physical aggression, teasing, exclusion from games, making threats, name calling, cyberbullying via mobile phones or online (email, texts, social networks and instant messenger). Bullying is wrong. As a whole school focus, we have made our feelings known about this issue. The children have produced recipes for a good friend, written poems about friendship and bullying, and reports on cyberbullying.
At St. William's we celebrate diversity and we come together to STAMP OUT BULLYING.
September 2020 - Welcome to Reception!!!!
'Pupils' spiritual, moral, social and cultural development is strong. They show respect for difference, including in faiths and cultures.'
Ofsted Report - September 2017